Moroccan Stew with Rosie Mae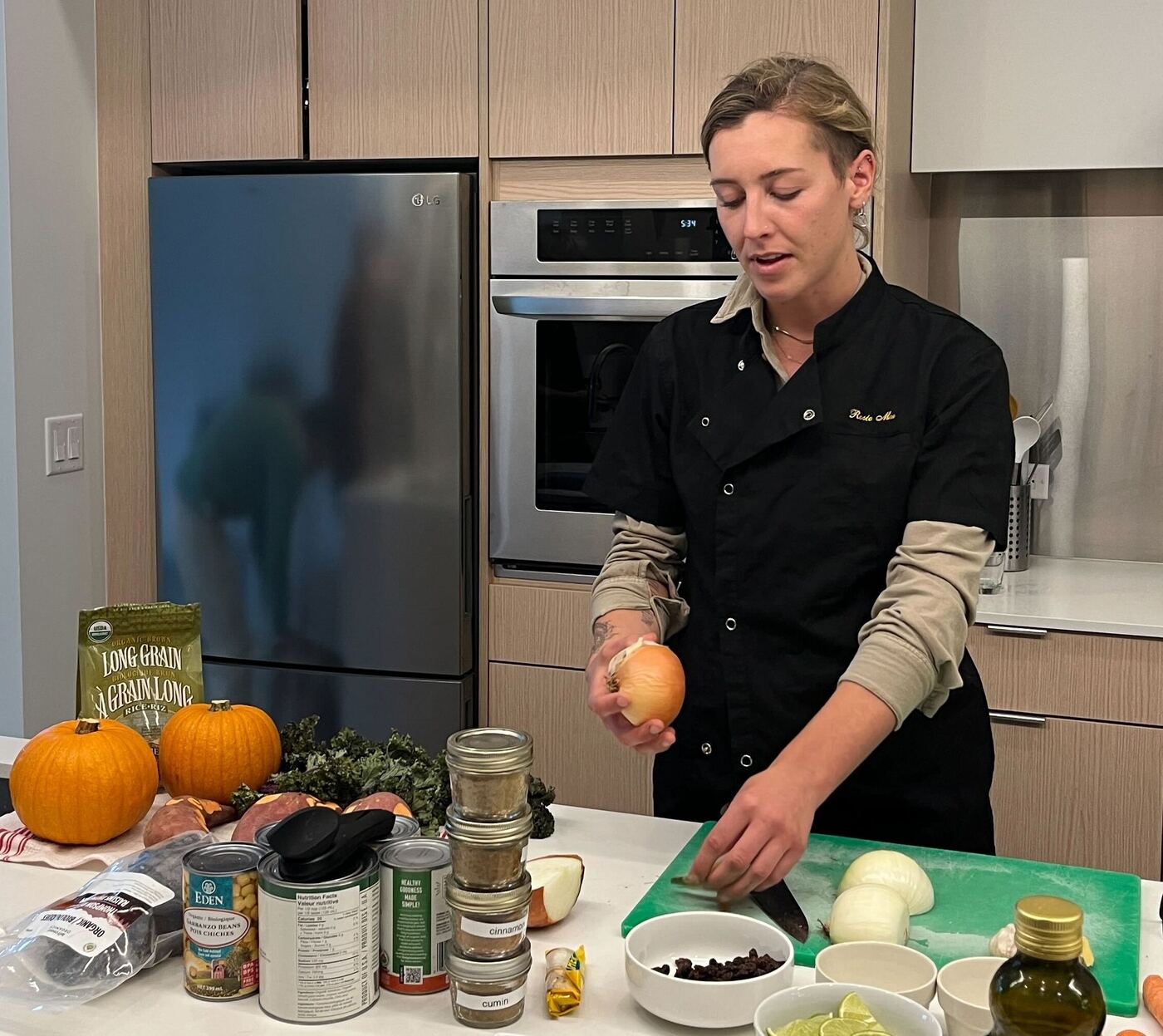 Our second course with Rosie Mae introduced us to knife skills, chopping board etiquette and general ideas on how to feed large groups. Our first gathering with Rosie was a month ago and we've had a few common meals since then. Some have been more elaborate than others, but all were excellent, so our fear of cooking for large groups is easing.
One of the most popular dishes one can prepare for a large group is a stew. Served with rice, stews pack a great deal of nutrition, are easy one pot meals and are filling. Rosie selected this Moroccan stew recipe since temperatures are starting to drop and sugar pumpkins are popping into our grocery stores. The following recipe easily fed 14 adults, with a few bowls for leftovers.
Ingredients:
2 tbsp olive or coconut oil
2 large yellow onions diced
6 – 8 garlic cloves minced
2 inch piece of ginger grated or minced
4 tsp cumin
4 tsp coriander
2 tsp cinnamon
generous pinch of red pepper flakes
4 carrots diced
2 sweet potatoes cubed
2 small sugar pumpkins seeded and chopped
2 large cans stewed tomatoes
4 cans chickpeas rinsed and drained
6 cups water or broth
1/2 cup raisins
salt, pepper
3 cups spinach or kale, chopped
cilantro, lime wedges to serve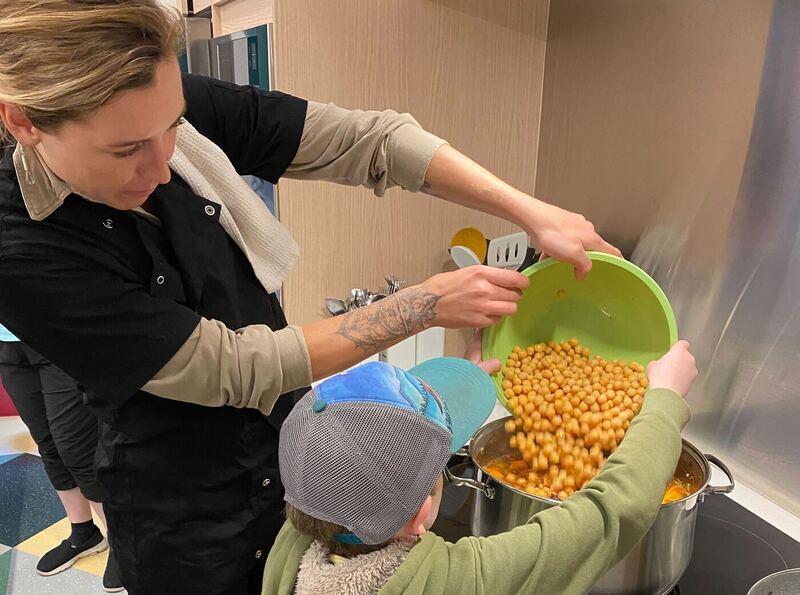 In a large pot, eat the oil and add the onions and garlic. Once the onions have started to melt, add the spices, salt and pepper, ginger, carrots, sweet potatoes, pumpkin cubes, tomatoes and chickpeas. Stir everything to coat the veggies with the spices, then add your stock or water. Bring the mixture to a boil, then let it simmer for about 35 minutes, stirring frequently. Keep an eye on the stew during that time and top up the water content if needed. Once the veggies are nice and tender, add the raisins and chopped up spinach. Stir the stew one more time, adjust the seasoning and serve with cilantro and lime wedges over rice.