Just blocks from our doorstep: the new Oakridge Community Centre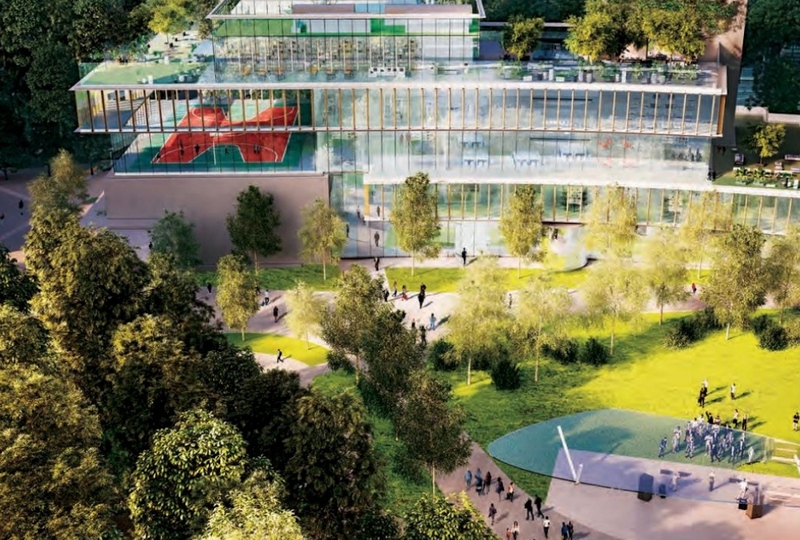 A fifteen-minute neighbourhood walk. A five-minute rapid bus ride. A 6-minute bike ride. We'll be just minutes away from the new Oakridge Community Centre, slated to be finished sometime in 2024.
The centre is one of the community amenity contributions provided by the 28.4-acre redevelopment project of the old Oakridge Mall property. The new Oakridge Complex will include 2 outdoor tracks, a rooftop park, community gardens and a dog park.
But, for our community, the biggest attraction will likely be the five story 100,000 square foot community centre that includes:
First floor: a 10,000-sq-ft, ground-floor community events space for performances and a seniors' activity centre
Second floor: Vancouver Public Library (VPL) branch, which at 26,000 square feet will be the second largest after the Central Branch
Third floor: fitness gyms and large multipurpose space for events
Fourth floor: spaces for music, art, dance, and performances
Fifth floor: a daycare and a large outdoor rooftop space
Real estate folks say your top consideration in buying a property should be location, location, location. If access to public amenities is a criterion, then we are ideally located. Nine blocks to the north is Hillcrest with great swimming facilities and skating rinks. Ten blocks to the south is Sunset Community Centre with great classes for all ages. And now, soon, just six blocks away will be the brand-new Oakridge Community Centre.