How do I join?
Nice to meet you!
We're working to fill up the remaining units in our project and round out our community in the last sprint before we move in in 2022. If the urban village concept and our values resonate with you, the first thing we suggest you do (after soaking up all the info on this website) is to contact us to set up a meeting over coffee or come to one of our events so you can get to know our community and project a little bit better in person.
You can find our events listed on our blog, or just email us to set up a time to meet individually. At this meeting, you can get an initial sense of what cohousing is (and isn't) and whether there's a unit that meets your household's needs.
When you think OUV might be for you, read our OUV Membership Package which provides a detailed step-by-step overview of coming on board. Generally, there are two steps to becoming a community member:
1. Associate Membership
Once you've met with us and are interested in learning more and moving forward, your household can become Associate Members (AMs). Associate membership is all about finding out how our community works and if it's a match for your lifestyle. It's also where you become a part of our community-building team: you'll learn hands-on how our how our meetings work, how we make decisions, and how we move our project ahead. Cohousing is a fantastic way to live, and we want everyone who joins us to have a clear understanding of the commitment it takes to build a community (time, effort, mutual respect and cooperation, and… eating together a lot!).
As an Associate Member, you are expected to participate regularly in meetings to see how we make decisions by consensus and reach agreements, but you cannot block decisions from going forward. Your household can become AMs for up to three months. Associate Member dues are $200 (non-refundable) for the three month period and cover expenses like coffee, room rentals and supplies.
Associate Membership Forms
If you're ready to join, first read the Associate Membership Process overview and see the checklist of items to send on the last page. Fill out the forms and emailed them back to us as a Word document or PDF.
We also ask you to send a mortgage pre-approval. Before you spend your time and energy helping to build our community, we want you to have a clear idea of what you can afford to purchase. You can use any mortgage broker you like for this; or, in the Associate Membership Process document we provide the contact information for a broker who is familiar with cohousing. Please ensure your chosen mortgage provider understands that the legal structure of OUV will be strata-titled property (we are NOT a co-op). Please contact us prior to sending us your pre-approval if you use your own broker so we do not receive any sensitive information.
2. Equity Membership
If you've attended three events, including at least one community meeting, and decide that you want to commit and join our community, you can become an Equity Member. Becoming an Equity Member solidifies your commitment to the community and fixes your "position in line" for unit selection. At this point, we will schedule a meeting to answer any remaining questions and re-confirm that joining OUV will work for you financially. 
Equity members must make a non-refundable commitment of $10,000:
Of that, $2,000 goes toward community expenses and sees us through to move in. This community building fee covers childcare, facilitators, room rentals, workshops and other costs. Our finance committee provides members an accounting of our expenses every three months.
The remainder of your deposit, $8,000 will be returned to you when units are officially offered for sale and can be used towards your deposit with the developer. It will be held in our account at Vancity.
If you ultimately choose not to purchase a unit, these amounts will not be refunded, so it is important that you fully connect with our community and understand the commitment that cohousing represents.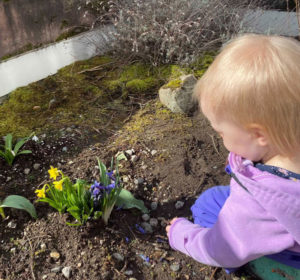 Who's excited to plan our garden in our new courtyard? We may not have acres of land, but pots on our shared walkways will get plenty of sun and will be perfect for growing tomatoes and herbs.