Our Partners
Tomo: Developer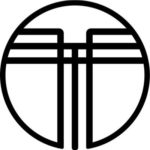 Tomo is a Vancouver-based real estate company. As developers, operators, and researchers, Tomo believes in the power of place to enable people to do come together and live sustainably. Their research-driven approach
challenges us to engage with complex urban issues. Since 2005, they've cultivated award-winning places like Schoolhouse in Vancouver and River Market in New Westminster.
Ma+HG: Architect

At the heart of Ma+HG Architects is a desire to help Vancouverites live better. Partners Marianne Amodio and Harley Grusko have earned a reputation around town for bold, artful spaces that combine whimsy and function while housing multiple residents, couples and families under one roof.
This focus on beautiful, multi-brood buildings earned the studio the Architectural Institute of BC emerging-firm award in 2016, carving a place for affordability-centred architecture in Vancouver's design space.

Urban researchers from Happy City help governments, city builders and city dwellers create places that are better for everyone.  The way buildings, neighbourhoods and cities are designed has profound effects on health and happiness. Drawing on a decade of research, Happy City offers evidence and examples to inspire designers, decision makers and city dwellers to embrace happy design.
From the onset, Happy City has been helping shape the look and feel of Tomo House. Tomo incorporated nearly all the suggestions in Happy City's multifamily design Tool Kit to maximize sociability in our building and on our grounds.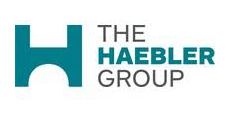 The Haebler Group is a fully accredited general contracting and construction management firm with a longstanding reputation for uncompromising service. In business since 1959, their diverse range of successful projects and strong client relationships speaks volume of their expertise and unwavering integrity.
The Haebler Group has recently completed the Driftwood Village cohousing project in North Vancouver. Their experience with passive house standards and cohousing principles means that they are great partners for us.