A new model – cohousing lite
Our group became interested in creating a "village" by participating in another cohousing project. We loved the concept. Cohousers buy their own apartments and share common space with their neighbours for occasional meals and other activities. They find and purchase land, design their building, and hire professionals to help them build it.
Unfortunately, the process is an onerous one (5 – 7 years or longer on average) and the vast majority of cohousing projects run into insurmountable roadblocks. This is especially true in Vancouver with it's sky-high land costs and complicated building approval processes.
We asked "Can we find an easier way to create the community we want?" We think we have.
By using a seasoned, quality developer with a site that's already in the planning stage, we don't have to take the significant financial risks of paying for land, or hiring architects, project managers and builders.
By purchasing our own individual units, we are not financially liable for the purchases of our neighbours. By creating just the common space we need, we aren't forced to pay for the larger common area usually required in a cohousing development.
Most importantly, by finding compatible and interesting neighbours we have the great privilege of living among friends.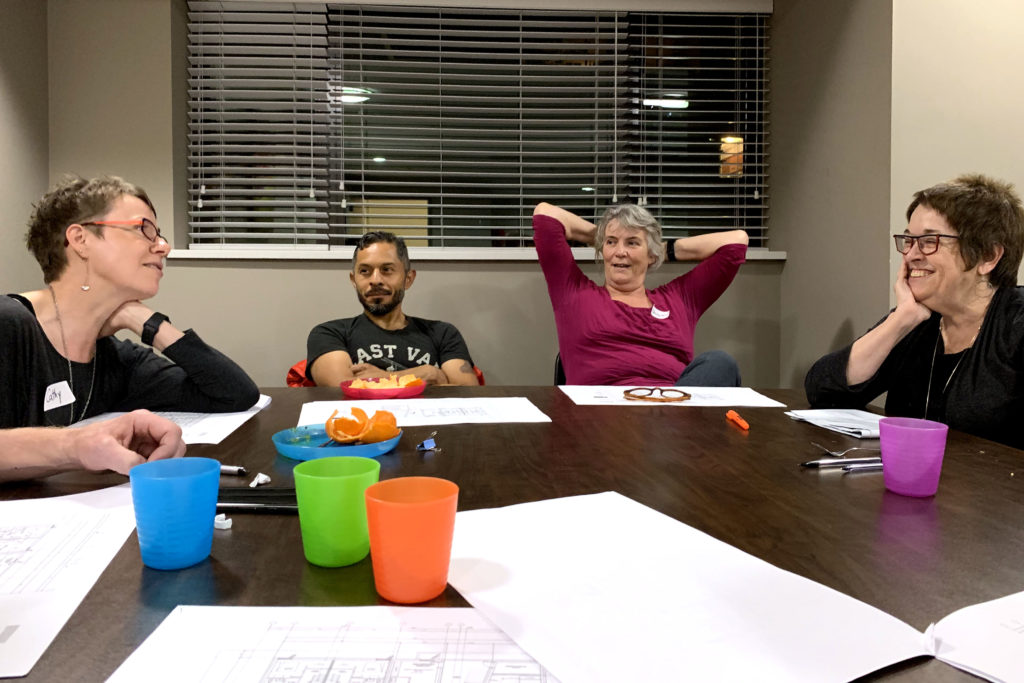 Dollars and Sense
Cohousing is rarely subsidized. Because cohousers must share the cost of larger common spaces, prices are usually at least market rate.
For many urban families, built in playmates, shared resources and city amenities more than make up for a big back yard. Using community guest rooms for visitors means you don't have to pay for that extra bedroom. And, having a common space extends your living room and lets you connect with more people more easily and at no extra cost.
Is Cohousing for You?
If you answer yes to the majority of these questions, then you might want to consider cohousing.
You want a meaningful connection with your neighbours
You want to live lightly on the earth
You want to live abundantly by sharing stuff and skills
You want to age in place
You want to raise your kids in a warm community
You celebrate diversity of people and cultures in your city