4 Great reasons to live in a multigenerational community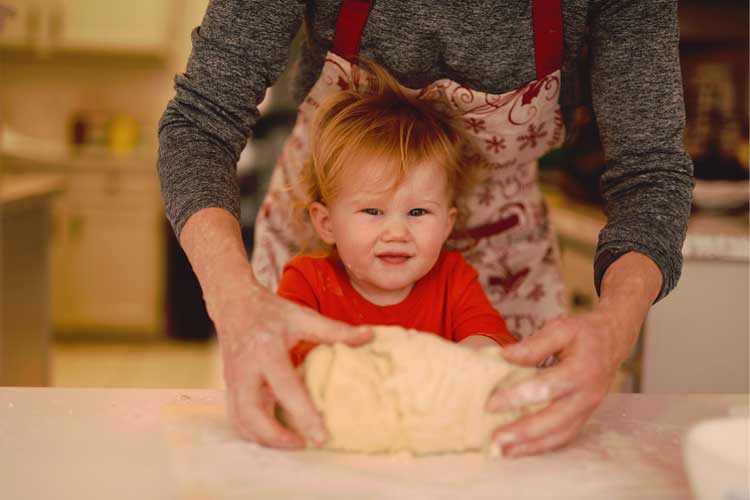 From the beginning, we wanted a multigenerational cohousing community, even though our founding members were in their 50s and 60s. They didn't have anything against folks their age, but they thought living with diverse ages might be more enriching and a whole lot of fun.
Some communities cater to one demographic. One exclusively family-oriented group started with two dozen households with children, all of whom were under 8. One community in Portland caters to urban seniors with a minimum age requirement of 55. Both are wonderful, but we think multigenerational communities have their own special strengths.
Here are four.
1. A balance of ages provides energy a community needs at different times.
Young couples with kids are usually sucking wind. They are at the busiest time of their lives, juggling both developing careers and childcare. If all of your households are young families it's tough for them to invest the time it takes to launch a cohousing project.
Members with the most bandwidth are retired, working part time or further along on their career paths. They have more time and energy to contribute to building cohousing. Later, when the pressures ease, today's younger cohousers will become the backbone of many communities.
2. Multiple ages offer new perspectives.
We all tend to have friends in a narrow demographic. After all, shared life experiences are often what bind us. Mixing generations let's us see things from a different angle. For example, an elderly friend shared that, growing up, she used just two beauty products: bar soap (which doubled as shampoo) and toothpaste. The average teen today uses 20 products. Another example? A child was able to definitively explain to us what memes were and why they mattered.
3. Your community is more  insulated from "aging out."
Some communities in Denmark have a maximum age for neighbours joining new communities. That's because if a community is too homogeneous when you start out, you may struggle if everyone gets older at the same time. A wider diversity in ages lets you weather the challenges of everyone being at the same stage of life.
4. You get to experience the virtues of extended "family."
No one expects that cohousing replaces family, but a multigenerational community can provide experiences that approximate the extended households that were the norm a hundred years ago.
A cohousing "auntie" can teach your child to bake bread or an "uncle" can introduce her to chess. In our community we want to try a "walking" school bus where "grandparents" can walk children to school every morning to give parents a break. Proximity to folks from many generations means easy sharing of particular skills and talents that are abundant in each age group.