From co-living to cohousing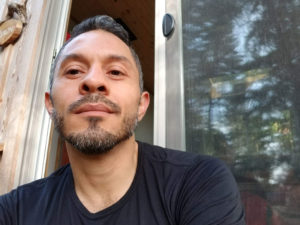 My parents welcomed one and all to our house in Mexico City where I grew up. Our home was filled with relatives, friends and visitors who lived with us for anywhere from a few days to many months. I don't remember a time when we didn't share our house with someone (often many someones).
My parents were adventurers. In their teens, they left their poor, rural village with only youthful enthusiasm in their pockets. They arrived in Mexico City and worked hard, until, eventually, they purchased a restaurant of their own. My gregarious father is a relentless entrepreneur, full of ideas for new projects. He passed on his sense of possibility to me.
One of my own first adventures was a semester in Vancouver as a high school exchange student. Vancouver was so different from Mexico City! Since I was a boy, I had a recurring vision of a beautiful city flanked by mountains and ocean. One day, driving with a friend across Lions Gate Bridge, I caught a glimpse of Vancouver that matched the vision I carried in my head for years. I never forgot the power of that image.
While working on my degree in International Business, I traveled back to Vancouver again on a summer break. When I fell in love with a Canadian, we split time between Mexico City and Vancouver, but the separations were tough. Finally, we decided to land in one place, and we chose Vancouver. The relationship didn't last, but Canada became my permanent home.
Like my father, I love challenges in my professional life. My business degree didn't let me address the social justice values that interest me, so I went back to UBC to get a Masters in Urban Planning. Since then, I've worked on ethical investment strategies, on a gay men's health initiative, as a co-founder of Happy City to design healthier and more sustainable urban environments, and on affordable housing strategies for a major credit union. Every job has been a new adventure.
I've also followed my parents's example in the way I live. Except for a very brief period, I've always lived with and shared meals with others. Right now, I share a big house in East Van with five roommates. I can't imagine coming home to eat alone, with no one to chat with about my day.
I joined Our Urban Village four years ago. As an urban planner, I admire innovation. OUV pilots cohousing lite, a new model for North America. It also addresses housing for the missing middle, uses leading edge passive house technology, is one of the first projects in an affordable housing partnership, and will be the focus of a year-long research study after we move in. OUV checks all my urban planner boxes. I really believe cohousing is a key housing solution every single government should embrace.
But it also checks my emotional boxes. It allows me to recapture the rewarding way I lived as a child surrounded by lots of people from different backgrounds. Taking on the adventure of cohousing comes naturally to me. Maybe it's even in my genes.