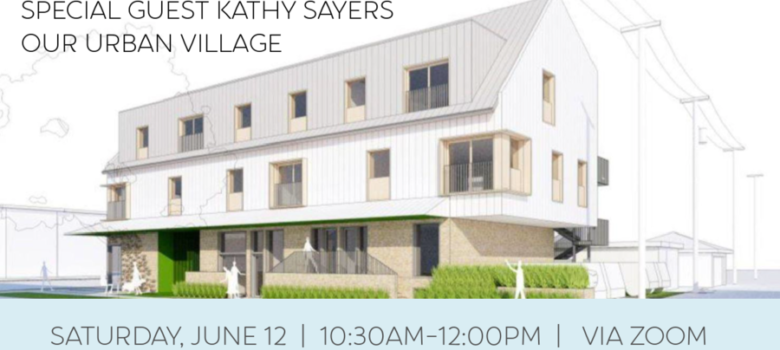 Victoria Urban Village is hosting an event this Saturday June 12, 10:30 am – noon. One of our OUV members, Kathy Sayers will be discussing Canada's first 'cohousing lite' community.
When Kathy's group thought about launching a cohousing community in Vancouver, 3 things became apparent immediately.
They would need to guarantee a loan on up to 7.5 million dollars to secure the 3 lots usually required for cohousing.
They would need to make all the hiring, marketing and design decisions to build it.
And, most cohousing efforts fail (up to 80%).
Kathy will talk about how they searched for a less risky and time-consuming way to build an urban cohousing community by partnering with an innovative developer who already owned land. Her talk will cover how they found their developer, built a trusting relationship, overcame hurdles and roadblocks, and discovered what worked and what didn't. She will also explore how they differ from traditional cohousing and the tradeoffs we had to make.
If you've imagined yourself in cohousing, here's your chance to learn more about our unique brand (first of its kind in Canada). We're breaking ground SOON and still have units available. Contact us to find out more about our community.